Lan-Fair FCU changed card processors. Effective July 11, 2022, the blue debit cards will no longer work for any type of transactions. Our members should have received new Debit and ATM cards in the mail during the last week of June. The new cards need to be activated by calling 800-992-3808

Services
A list of services currently available are listed below. Nearly all of your financial needs can be accommodated by Lan-Fair Federal Credit Union at a reasonable and fair cost.
---
 ACH TRANSACTIONS
 ATM ACCESS
 ATM CARDS
 AUDIO RESPONSE
 BILL PAYMENT
 CHRISTMAS SHARES
 CREDIT DISABILITY INSURANCE
 DIRECT DEPOSIT
 FIRST MORTGAGE LOANS
 HOME EQUITY LOANS
 INTERNET BANKING
 MASTERMONEY (DEBIT/CHECK CARDS)
 PAYROLL DEDUCTIONS
 REGULAR SHARES
 SAFE DEPOSIT BOXES
 SHARE CERTIFICATES
 SHARE DRAFT OVERDRAFT PROTECTION
 SHARE DRAFTS (CHECKING)
 UNSECURED LINES OF CREDIT
 VEHICLE/TITLED PROPERTY LOANS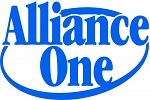 Is a no surcharge alliance made up of mostly credit unions. If you use your Lan-Fair Federal Credit Union ATM or MasterMoney Card at a participating ATM you will not be surcharged. However, if the ATM does not show the Jeanie Logo, you will be charged a fee by Lan-Fair. A Plus transaction costs $2.00 while a Pulse or Money Station transaction costs $1.00.
With good planning ATM fees can be avoided when using your Lan-Fair Federal Credit Union ATM or MasterMoney card.


| Name Of Financial Institution | Address | City |
| --- | --- | --- |
| Lan-Fair FCU Lancaster Office | 926 Prestige Boulevard | Lancaster |
| Lan-Fair FCU Pickerington Office | 35 West Columbus Street | Pickerington |
| 1st Service Federal CU | 7610 East Main Street | Reynoldsburg |
| 1st Service Federal CU | 100 Main Street | Groveport |
| 1st Service Federal CU | 1660 Holt Road | Grove City |
| Columbus Met. Fed. CU | 6623 East Main Street | Columbus |
| Columbus Met. Fed. CU | 400 East Broad Street | Columbus |
| Columbus Met. Fed. CU | 5600 North Hamilton Road | Gahanna |
| Bridge CU | 1980 West Broad Street | Columbus |
Lan-Fair Federal Credit Union © 2023-2020